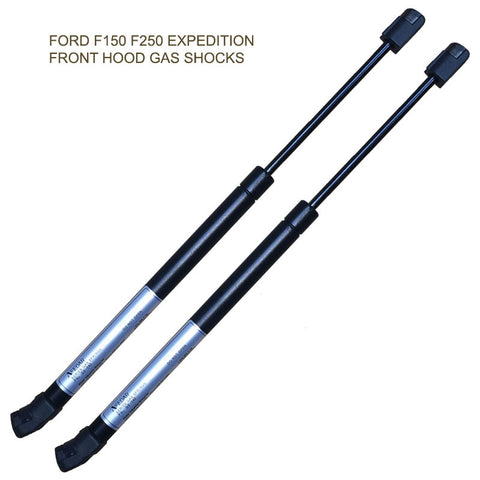 Fedar Front Hood Gas Spring For 1995-2003 Light Duty F-Series Pickup Trucks/Expedition (Set of 2 )

Brand:

Fedar

Part Number:

57-0043

Part Type:

Gas Spring

Year Make Model:
1997-2002: Expedition
1995-2003: Ford F-150
2004: F-150 Heritage Edition
1995-1999: F-250 Light Duty (NOT SUPER DUTY)
Position:

Front Hood

Category Series:

Gas Spring

Specifics:
Rod End Fitting: 16 Degree
Tube End Fitting: 3/8" Ball Socket
Compressed Lenth: 9.3"
Extended Length: 13.6"
Piece:

2

Product Note:

OEM Quality Replacement.

Rust-resistant Black Nitride corrosion resistant piston rod extends product life.

Consistent performance in all weather conditions.

Easy to install, no special tools required.

2 Year Limited Warranty on all Components.
---